Speakers, Trainers, and Consultants
Speakers, Trainers, and Consultants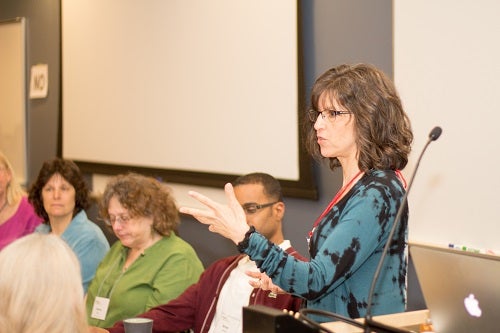 Are you interested in bringing a speaker to talk about these topics to your institution, business, or organization? The Matrix Center has a network of faculty experts from the University of Colorado Colorado Springs that speak on a wide range of topics on the intersectional approach to oppression and privilege. Our award-winning faculty are highly regarded nationally for cutting edge research and pedagogy reflecting a diverse array of disciplines and specialties including topics such as race, gender, sexuality, ability, and class. They actively research and publish articles and books that address the dynamics of social identities and inequities in society. Our speakers and trainers will customize our workshops to the needs of your organization. 
Bring the Knapsack Institute: Transforming Teaching and Learning (KI) to your school or campus! Learn more about KI on the Road.
Our consultants can also help your organization build a long-term diversity and inclusiveness strategic plan! For more information about workshops and training contact Abby Ferber at aferber@uccs.edu or call (719) 255-4764.